Aug 20, 2023
0 comment

sunnys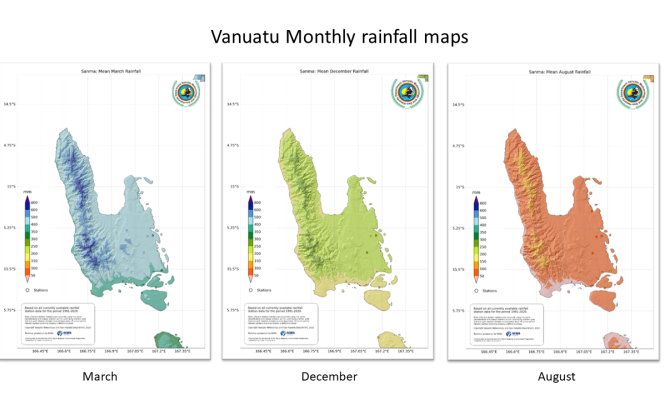 05 July 2023, Port Vila, Vanuatu: A new set of climatological maps of Vanuatu have been produced to help Government agencies visualise Vanuatu's climate vulnerabilities – and how to mitigate them.
The maps draw on climatology data from the Vanuatu Meteorology and Geohazards Department (VMGD) and show weather patterns, climate variability, and long-term climate trends across a range of different timescales.
The maps have been produced for the Vanuatu Klaemet Infomesen blong Redy, Adapt mo Protekt Project (VanKIRAP) and VMGD by New Zealand's national environmental science agency, the National Institute of Water and Atmospheric Research/Taihoro Nukurangi (NIWA).
This week, more than30 staff members from VanKIRAP, VMGD, and the departments of Fisheries, Environment, Water Resources, Public Works, Tourism, and Climate Change received training from NIWA on how to use the maps to assist their daily work.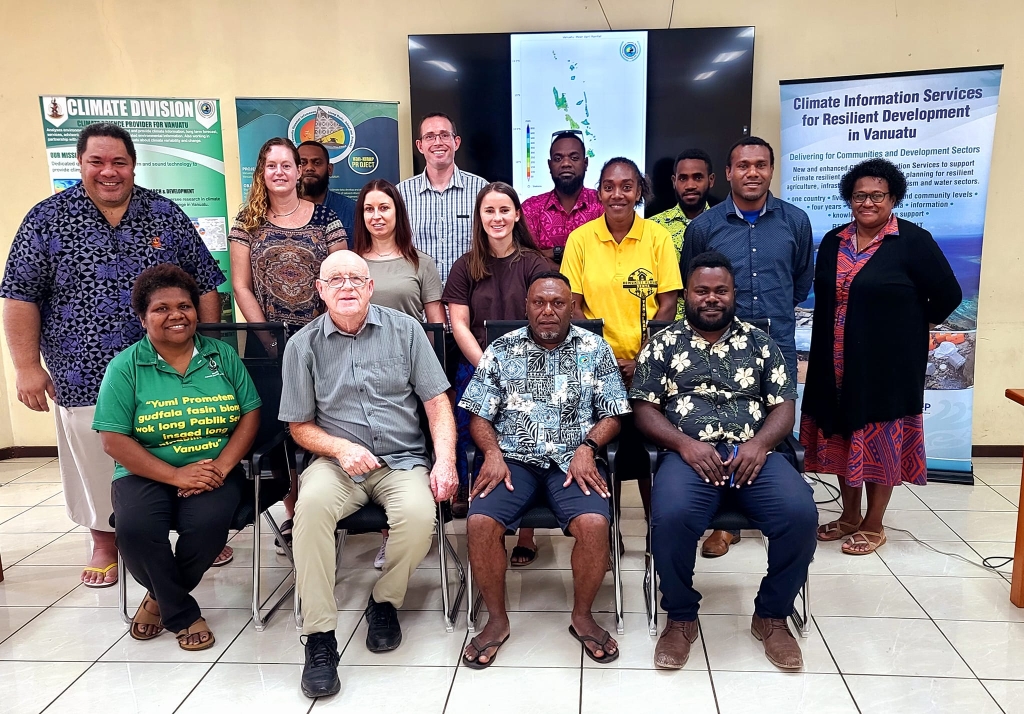 The week-long training workshop at VMGD helped the participants on how to use monthly and seasonal maps showing historical long term average rainfall and air temperature, including El Niño and La Niña phases.
Participants also learned how to update maps daily and how to produce maps showing rainfall and air temperature for the past 30, 60, 90, 180 and 365 days.
The operational climate maps training workshop is a significant milestone for the VMGD, VanKIRAP and key sectors because it builds Vanuatu's technical capacity to provide quality climate data and information. It also demonstrates the value of climate information at the sectoral level.
NIWA's main training facilitator, climate applications scientist, Mr Alan Porteous, says that NIWA has produced over 700 climate maps for Vanuatu to provide VanKIRAP, VMGD and sectors with relevant climate information for more resilient outcomes.
Mr Sunny Kamuta Seuseu, Acting Manager for VanKIRAP, says the maps are an "important milestone for Vanuatu; for the first time we are going to be able to see hundreds of climatology maps for Vanuatu at national and provincial scale, that draw on climate data from VMGD as the main service provider".
Mr. Seuseu says the maps also provide crucial information about weather and climate variability, and longer term trends in Vanuatu's climate of great relevance to key sectors like agriculture, fisheries, infrastructure, tourism, and water resources.
"This information helps these climate-sensitive sectors to plan and make informed strategies for climate change adaptation and resilient development efforts. It also enables them to identify areas that are more vulnerable to climate impacts, and to prioritise their resources accordingly," he said.
Mr Johnny Tarry Nimau, Department of Climate Change's monitoring and evaluation officer, says "climate maps are a very valuable product that can be used to provide a baseline for monitoring and evaluating the effectiveness of our climate change policies and programs."
"By comparing past climate data with current conditions, the Department can assess the progress made in terms of climate change adaptation efforts, and identify areas that require further attention."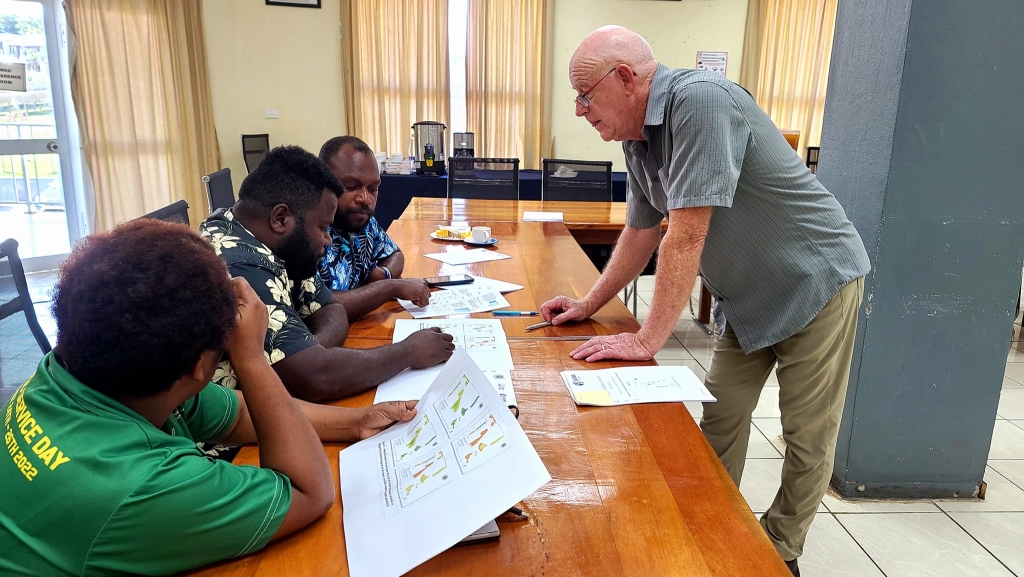 Download the new Vanuatu climatology maps: https://www.vmgd.gov.vu/vmgd/index.php/climate/reports-and-summaries/maps 
The Vanuatu Klaemet Infomesen blong Redy, Adapt mo Protekt (VanKIRAP) Project supports climate-resilient development in Vanuatu by equipping decision-makers, communities, and individuals in Vanuatu with the climate information services (CIS) they need to respond to climate variability and change. Target audiences are Vanuatu's agriculture, fisheries, tourism, infrastructure and water sectors, and the public. The Project is housed at VMGD, and jointly managed by VMGD and the Secretariat of the Pacific Regional Environment Programme (SPREP) with funding from the Green Climate Fund. NIWA is a VanKIRAP delivery partner.
For more information, please contact Mr. Sunny Kamuta Seuseu, VanKIRAP Acting Manager, at [email protected]