Jul 28, 2017
0 comment

tavitas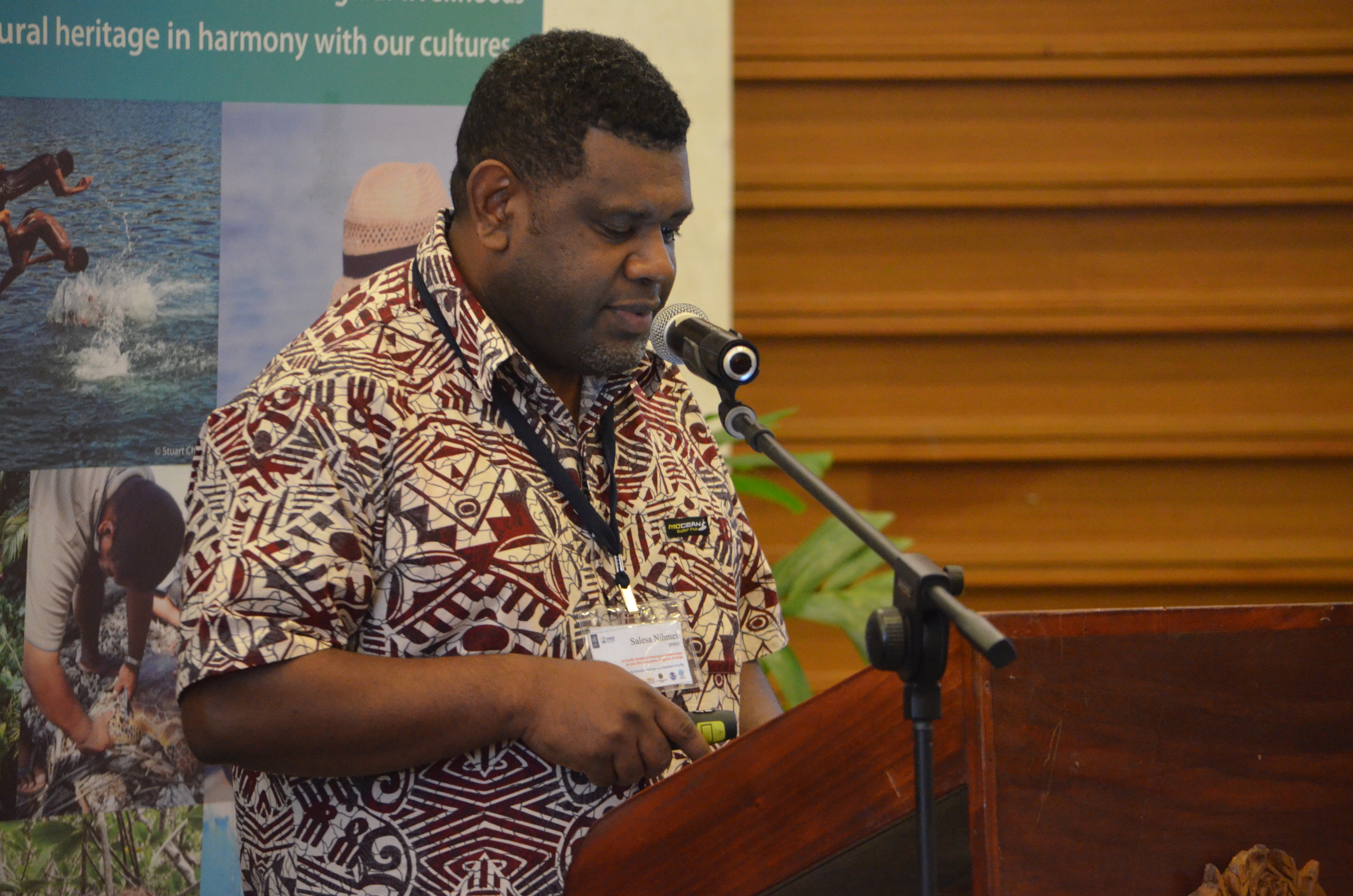 In August this year, all Pacific Meteorological Services, donors, development partners and stakeholders will be coming together for the Fourth Pacific Meteorological Council to be hosted in Honiara, Solomon Islands from the 14 – 17 August, followed by the Second Pacific Meteorological Ministers Meeting on 18 August.

In this special Q and A feature we learn more about the Met Services in the Pacific, get to know more about one of the key people behind the scenes, and learn about the Pacific Meteorological Council.

Salesa Nihmei, the Meteorology and Climate Officer of the Secretariat of the Pacific Regional Environment Programme (SPREP), has worked in the Met field for over 17 years in both Vanuatu Meteorology and Geo-hazards Department (VMGD) and at SPREP.

"I grew up knowing people who work in meteorology, I lived with my uncle in the Met compound in one of the outer islands in Vanuatu, he was a meteorological observer and the people I met in that field always interested me. I would often go to the met. Station (office) and spend time with them, learning how they read the thermometer and other instruments. When I went to university they have the meteorology component in environment science and I just went for it!"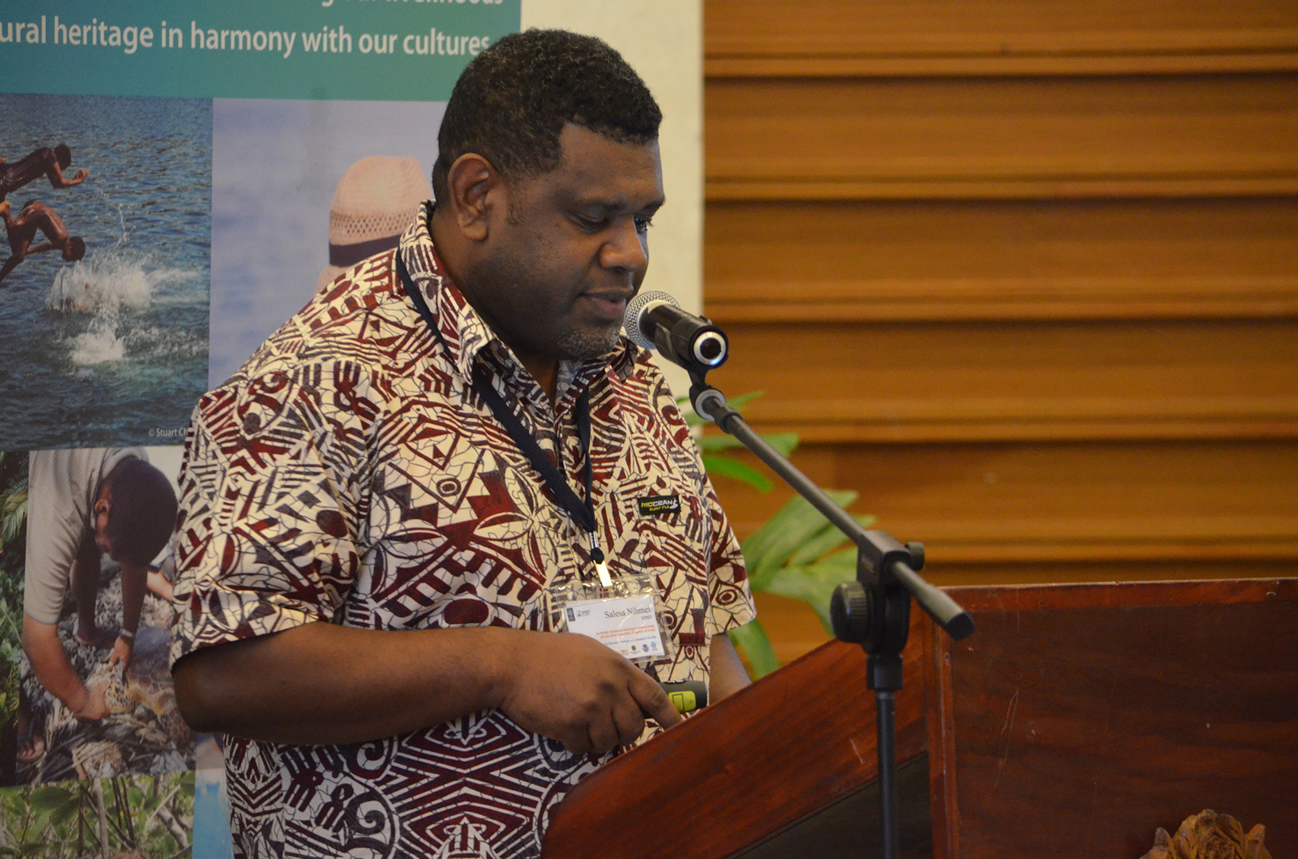 Q. For those that are new to this area, please tell us what type of services does the Meteorological Service provide? How does their work impact people in the Pacific?
"There are a lot of factors that help predetermine the weather, while we look primarily at what happens in the sky, what happens there is affected by a lot of different factors such as land surfaces and the ocean. So a large part of the met work involves observation of many different types which help bring a holistic observation of the weather.

Governments have invested a lot of money for their met services to be able to observe the weather on a day to day basis, this observation is then part of a global network of observation coordinated under the World Meteorological Organization and other relevant bodies

I know a lot of people hear the weather updates in the mornings or afternoons, it's the role of the Met service to make sure that people are advised of the most accurate weather forecasts in advance so they can make decisions on what they'll do on a daily basis, and how best to prepare in times of weather hazards."

Q. So you touched a bit about weather at the national level, and just a bit on weather at the global level. As for a Pacific regional level, could you let us know about the Pacific Met Desk Partnership and their role in our region?
"The Pacific Meteorological Desk Partnership has two main roles, one being to help coordinate and support regional collaboration of work and also support the Met services in the region. Secondly, it also acts as the Secretariat for the Pacific Meteorological Council.

It then has two further components, the SPREP based component consist of SPREP and WMO staff where we act as the Secretariat to the Pacific Met Council, we also seek funding support to help drive the priorities of the PMC. The other component is the Pacific Met Desk Partnership which is our SPREP members and partners lead projects which address priorities of the PMC.

Where there are met-related projects directly between countries and donors, our role is then to help provide information to these projects to ensure they are aware of priorities identified by the Pacific Meteorological Council and their action strategy."

Q. Could you let us know more about the Pacific Meteorological Council and why their meetings are important for our Pacific island region?
"Every two years the Pacific Meteorological Council and the Ministerial component meet to set different priorities under our action strategy for that two year period as well as to assess the outcomes of the priority goals set from the two years before.

At this coming meeting in August there are some key issues that will be discussed. An example of which is aviation and meteorology. There are requirements under the International Civil Aviation Organisation (ICAO) to ensure countries maintain acceptable standards for safe air travels and this requires a high standard of information such as that from Meteorology. To ensure this, NMHS may require additional support to complete the necessary documentation or investment in staffing and so on if required.

That's an example of some of the discussions we have in the Pacific Meteorological Council, it also allows for information sharing, dialogue with partners and discussion financial needs. We have also added the Pacific Ministerial Component so they can learn more about how crucial some of these issues are for Pacific island countries, eventually seeing more support for Pacific Meteorological Services."

Q. What key outcomes do you hope to achieve at the PMC-4 and how does that follow on from the PMC-3 held in Nuku'alofa Tonga, two years ago in 2015?
"We have updated the Pacific Island Meteorological Strategy (PIMS) for which the final draft is being submitted for endorsement at the PMC meeting. Also endorsed in Tonga was the Pacific RoadMap on strengthening climate services, so that will be discussed next month.

One of the new components we are adding to the PMC is the donor and partner roundtable, giving space for them to share with us the projects in the pipeline and the different ways they will be able to support actioning the Pacific RoadMap on Climate Services as well as the PIMS. Another key area is that of aviation as shared earlier, and also others."

Q. So the discussions are one thing, how do these then translate from the Council meeting into actions that impact people in their homes, or our island communities?
"I think the direct impact through this meeting is that we are able to advocate for the importance of investing in Met Services, which will ultimately help bring about better services for people. This will be done through many ways, whether governments or donors agree to provide more financial resources for projects that will see improved services, or even we at SPREP and the Pacific Met Desk will provide direct support to countries and work with them where needed. I'd like to mention that we'll also have Tokelau and Nauru with their new and upcoming Met Service, attending this meeting, something that has come about through the Pacific Meteorological Council. We are excited by that."

Q. Thank you Salesa, we'd like to end with helping to shed some light on some common questions we find asked. The first one being – what is the difference between weather and climate?
"The simple explanation would be – the climate is what you expect and the weather is what you get. Or, weather is what you get on a short term, or day to day basis – two weeks at most, but climate is the average of these weather over a period of 30 years."

Q. Secondly, how far ahead can we forecast weather and climate these days?
Work we (SPREP and partners) are doing in the region provides forecasts for up to three to six months ahead so different sectors can use these for their decision making." NMHSs are providing their own daily forecasts and they can go up to seven days

Should you wish to know more, please contact Salesa Nihmei at [email protected]

The Fourth Pacific Meteorological Council to be hosted in Honiara, Solomon Islands from the 14 – 17 August, followed by the Second Pacific Meteorological Ministers Meeting on 18 August.

Partners for the Pacific Meteorological Council include all Pacific Meteorological Services as well as the National Oceanic and Atmospheric Administration (USA), the International Research Institute for Climate and Society (USA) and the UK Met Office.