Jul 28, 2017
0 comment

sunnys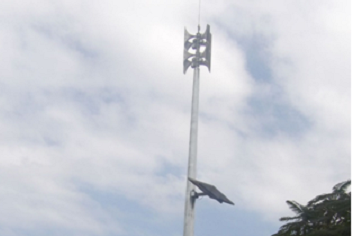 (via Vanuatu Daily Post)
"At 4 o'clock sharp this Thursday July 27, we will trigger every tsunami siren in Port Vila and the public is asked to be present near each one to hear and know what it sounds like. "Those who find themselves next to a siren are warned that it is loud and will last 30 seconds." Geo-hazard Manager, Esline Garaebiti Bule, Division of the Department of Meteorology, says the first ever warning this week is to introduce the sound to the public. However, when they hear the same siren after July 27 then it means that a real tsunami is coming.
They must follow Geo-hazard advice and move to safe ground in line with tsunami signs on their notice board. The Tsunami Warning System has been preached by Geo-hazard since 2013 to advise coastal communities to be aware of what to do in times of a tsunami. Due to confusion in the past in the absence of a proper tsunami warning system, Geo-hazard has through the first project of its kind, worked with communities in tsunami prone areas to promote public awareness about a tsunami and what immediate steps to take in times of an approaching tsunami.
The Geo-hazard Manager confirms the project has come to completion. "This project has engaged significant community involvement to help us draw our evacuation maps, design the signs and notice boards and now we have come to advise that everything is ready to be launched and to be used," she says. Launching ceremonies will take place at the Seafront, Eratap Community Hall, Erakor Presbyterian Community Hall, Blacksands Presbyterian Church, Pango Football Field and Mele Market House. The same project will also be carried out in Luganville.
http://dailypost.vu/news/tsunami-siren-introduction/article_7b97ae9d-a0ea-5440-a986-288da17a7c95.html?utm_medium=social&utm_source=email&utm_campaign=user-share