Aug 12, 2017
0 comment

sunnys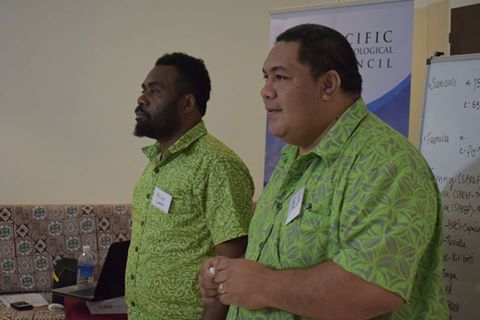 By: Joshua Lafoai*  (Pacific Media Council - Media Training, Honiara, Solomon Islands)

A meteorology expert for the Secretariat of the Pacific Regional Environment Program (S.P.R.E.P.) says meteorological services are under-appreciated in the Pacific. 

Lagomauitumua Sunny Seuseu is the Climate Predictions Services Coordinator for S.P.R.E.P in Samoa.

He presented a paper on the roles of Meteorology offices in the Pacific during a media training with various journalists from the region currently underway in the Solomon Islands, in preparation for the Pacific Meteorological Council on August 14-18.

Lagomauitumua says Met offices in the region face a common problem with communication and the media is the solution.

"What we need the most; is enhanced communication, to be able to reach out to the last mile (communities). This is why we need to work together with the media to reach every member of the public," he said.

Lagomauitumua agrees that for the most part, Met offices are not accredited to their contribution to some of the most important parts of their countries.

Some of these responsibilities is their ties with aviation, fisheries and agriculture. Without the Met offices' constant data collection, parts of the Pacific population who depend on agriculture for income would struggle.

He says the problem is that people are not fully educated on how important the role of the Met office in their countries.

"Everything in the region is growing for the Met services. We have new equipment and constant developments in the tools we use every day, but the people are behind," he said.

"The reason behind them being behind is that we lack good communication with the people. It is crucial in terms of getting information out, hence why we rely so much on the media," he added.

The media training is for more than 30 journalists from the region in Honiara, Solomon Islands for the 4th Pacific Meteorological Council. 

The training is spearheaded by S.P.R.E.P along with U.N.D.P.

Caption: Lagomauitumua Sunny Seuseu (right) of S.P.R.E.P during his presentation.

*Joshua Lafoai is a Multimedia Lecturer at the National University of Samoa.