Oct 05, 2023
0 comment

sunnys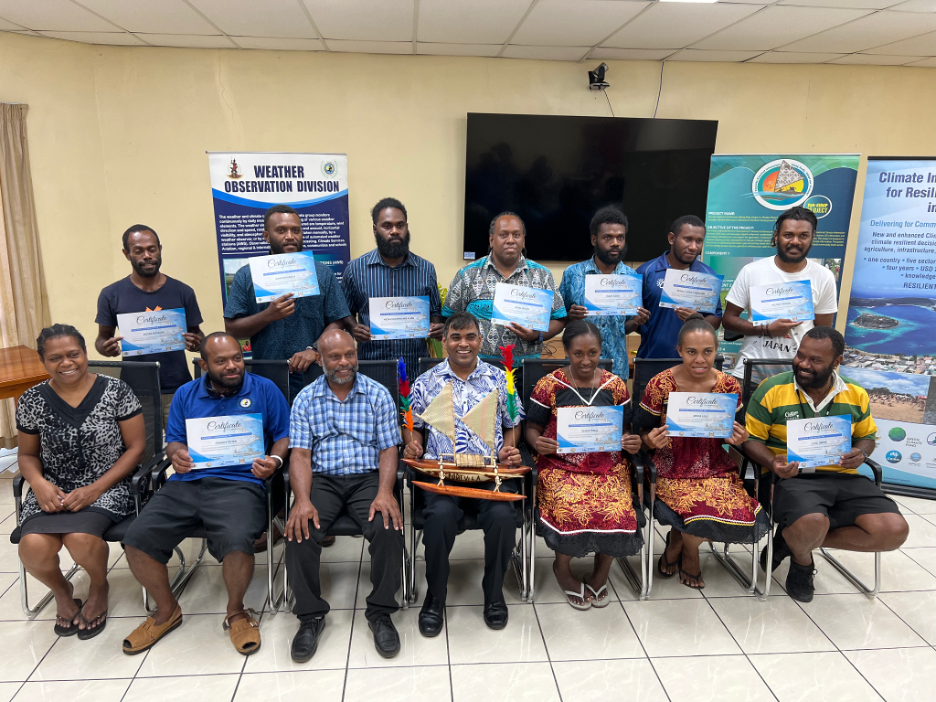 04 October 2023, Port Vila, Vanuatu - Rain or shine, weather data is collected daily all over Vanuatu by a network of weather observers from Vanuatu's national meteorological service, the Vanuatu Meteorology and Geo-hazards Department (VMGD).
They record measurements of temperature, rainfall, humidity, and air pressure, and transmit them back to VMGD's team of meteorologists and climatologists in Port Vila, who use them to make weather and climate forecasts for the country. Without these weather records, Vanuatu would have no way to accurately forecast weather and climate conditions.
The importance of this work was brought to the fore once again during a two-week refresher training course for Vanuatu's weather observers at VMGD's headquarters in Port Vila.
The training was conducted by Mr. Sajiva Nand Sharma, the Senior Training Officer of the Fiji Meteorological Service, on behalf of VMGD and the Climate Information Services for Resilient Development Planning in Vanuatu (VanKIRAP) Project.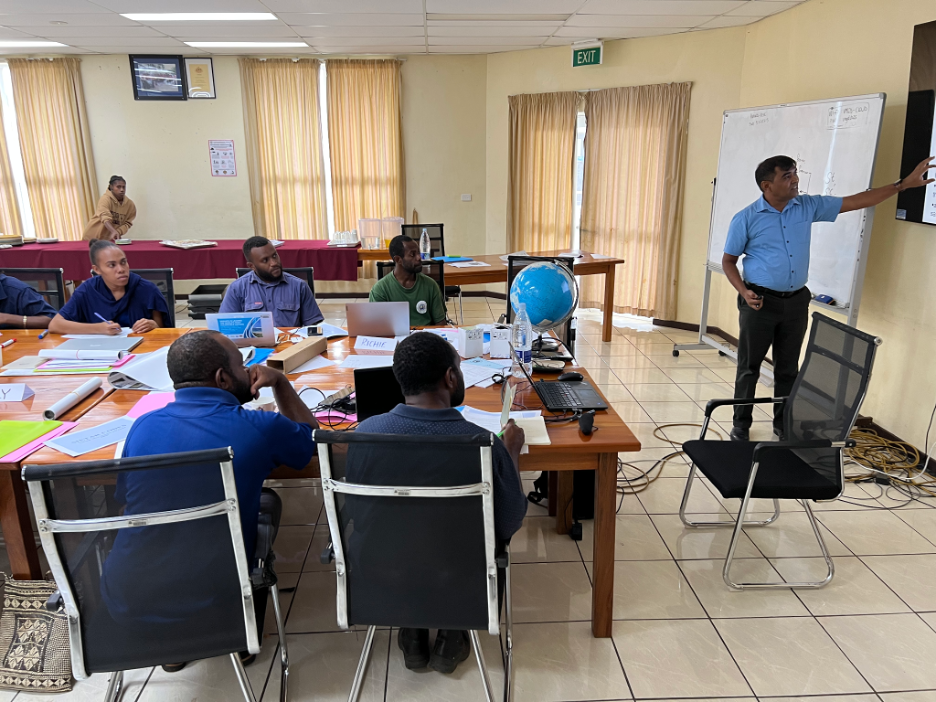 Participants learned new techniques and procedures for using and maintaining observation instruments such as rain gauges, as well as how to interpret weather data and transmit it to end users. Thirteen weather observers, four of which are females successfully completed the training.
Ms. Erica Loli, a VMGD weather observer stationed at Port Vila's international airport, said the training was of utmost importance for his job as an aviation weather observer.
"Every small detail that we record on a daily basis, such as temperature, wind direction, air pressure, and wind speed variations, is crucial information for the safe landing and departure of all aircraft," she said.
Trainer Mr Sharma reminded the participants that meteorology is not just about numbers and data.
"It's about safeguarding lives, protecting properties and contributing to sustainable development in your country. Remember that meteorology is not just a job, it's a passion and responsibility. Take the job as a passion and pride when you do that as an observer," he said.
Ms Moirah Matou, Project Manager VanKIRAP thanked the course trainer and participants.
"The training we have just completed will play a big role in maintaining the quality of the data we keep. VanKIRAP is also supporting us in this effort. To the trainees, I am proud to see that you have recognised the importance of the data you are collecting and the impact it can have. With your WMO (World Meteorological Organisation) Class 4 certificates, you will take VMGD to a new level of climate information services," she said. "I wish you all the best in your future careers as meteorologists."
The Vanuatu Klaement Infomesen blong Redy, Adapt mo Protekt (Van-KIRAP) project is a five-year, USD 22 million project which aims to support climate resilient development in Vanuatu through the development, communication, and application of climate information services to benefit agriculture, fisheries, tourism, infrastructure, water sectors and communities. It is funded by the Green Climate Fund and implemented by the Secretariat of the Pacific Regional Environment Programme in partnership with the Vanuatu Meteorology and Geo-hazards Department, Commonwealth Scientific and Industrial Research Organisation, Australian Bureau of Meteorology, and APEC Climate Center.
For more information, please contact Mr. Sunny Kamuta Seuseu, Acting Manager, Climate Information Services for Resilient Development Planning in Vanuatu, at [email protected].