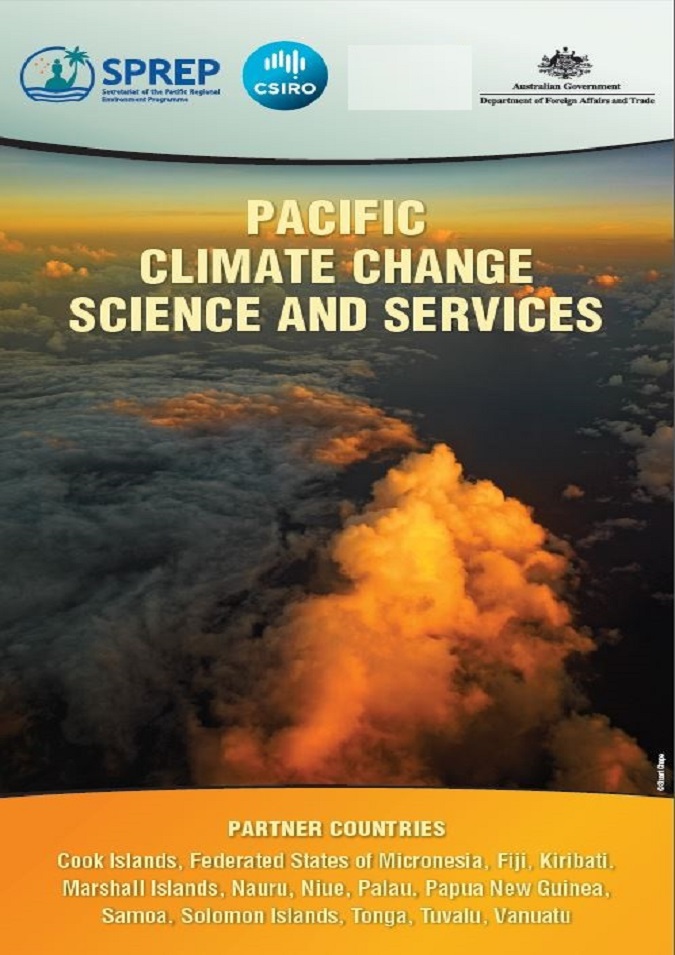 Project Description
Background
A new project entitled 'Next Generation Climate Projections for the Pacific' funded by the Australian Government through the Australia Pacific Climate Partnership (APCP), has recently commenced. It has a primary objective to further develop and enhance the functionality and utility of existing CMIP5 climate projections for the Pacific, with emphasis on facilitating sectoral applications at national/sub-national level to inform climate change impact assessments and associated decision-making.
The science of past, present and future climate for the Western tropical Pacific , including regionally specific climate change projections for 14 Pacific Island countries, has been provided by the DFAT-funded Pacific-Australia Climate Change Science and Adaptation Planning (PACCSAP) program, which was completed in June 2015.
The existing generation of PACCSAP climate projections for the Pacific are based on the Couple Model Inter-comparison Project (CIMP) 5 ensemble of global climate model outputs which informed the IPCC Fifth Assessment Report (AR5) published in 2013/14. These projections which are publically available (www.pacificclimatechangescience.org) currently remain the most scientifically comprehensive, and have been widely cited for a variety of operational purposes (National Adaptation Plans, policies and frameworks, local awareness raising, sector specific risk assessment, scientific research etc).  The projections are also used for a range of strategic purposes, including to inform UNFCCC international negotiations, national communications and the annual COP process, and national/sub-national level adaptation and disaster risk management planning and policy development.
The next generation of CMIP 6 global climate model projections are presently under development to inform the IPCC Sixth Assessment Report (AR6) scheduled for release in 2021-22, in turn to inform the first UNFCCC Global Stocktake scheduled for 2023.
Objectives:
* To develop and implement a regional action plan and tools for creating and applying Next Generation 1.5deg climate change projections for the Pacific, with emphasis on addressing the priority needs of sectoral end-users at national/sub-national level as well as developing a sector baseline on past and current impacts;
* Facilitate outreach with and capacity development of sectoral end-users and associated regional/national stakeholders including national met services, to enhance overall path-to-impact for practical application of Next Gen 1.5 projections for the Pacific;
* Through strategic planning, networking, collaborating, outreach and capacity development, establish the foundation for Next Generation 2.0 projections for the Pacific in the lead-up to the IPCC Sixth Assessment Report
Timeframe:
2019-2020
Implementing Partner:
Commonwealth Scientific and Industrial Research Organisation (CSIRO), SPREP and National Meteorological Services