The WMO RA-V Pacific Regional Climate Centre (RCC) Network
In demonstration phase
---
PICOF-12 regional statement (issued April 2023)
Past PICOF regional statements
Pacific Islands Climate Change Monitor (2021)
---
The WMO RA-V Pacific Regional Climate Centre (RCC) Network is a virtual Centre of Excellence that assists National Meteorological and Hydrological Services (NMHSs) in the Pacific Islands region to deliver better climate services and products and to strengthen their capacity to meet national climate information and service delivery needs.
Users of the information presented here are requested to contact their respective Pacific Island National Meteorological and Hydrological Service for country-specific climate information and guidance.
The RCC is support by the University of Papua New Guinea (UPNG), National Institute of Water and Atmospheric Research (NIWA) New Zealand, Australian Bureau of Meteorology (BoM), US National Oceanic and Atmospheric Administration (NOAA), Asia Pacific Climate Centre (APCC), United States Global Change Research Program (USGCRP), South Pacific Regional Environment Programme (SPREP) and Australian Commonwealth Scientific and Industrial Research Organisation (CSIRO), Meteo-France,  University of Hawaii, and Pacific Community (SPC).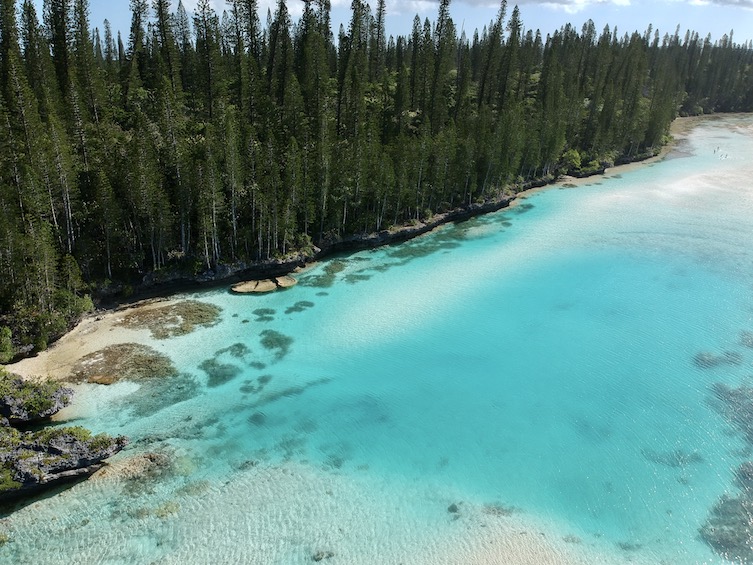 RCC Structure
The RCC is a hub for up-to-date regional long-range climate forecasts, climate monitoring products, climate change projections, climate data services, and information on regional training activities.
The RCC consists of five nodes. Each node is led or co-led by a lead institution(s) together with a consortium of support members:
| | | |
| --- | --- | --- |
| Node Title | Lead Agency/Co-Lead | Consortium Members |
| Node on Long-Range Forecasting | NIWA & BoM | Meteo-France, NOAA, University of Hawaii, APCC, SPREP & SPC |
| Node on Climate Monitoring | NOAA & University of Hawaii | BoM, SPC, SPREP & NIWA |
| Node on Climate Change Projections | CSIRO | USGCRP, BoM & SPREP |
| Node of Operational Data Services | BoM | NOAA, University of Hawaii, SPC & NIWA |
| Training Function | SPREP | NOAA, University of PNG, BoM, NIWA, SPC & CSIRO |
---
RCC Phase
The RCC has been endorsed by WMO and is currently in a demonstration phase.
---
RCC Co-ordination
Dr Simon McGree from the Australia Bureau of Meteorology is the current RCC co-ordinator and also the co-chair of the Pacific Islands Climate Services (PICS) Panel. This is supported by SPREP and WMO Pacific Meteorological Desk Partnership (PMDP) based in Apia. The role of the chair is reviewed after 3 years and can be rotated among the Node lead institutions. The Nodes may nominate associates to stand for the role as Chair. The PMDP supports the RCC coordination efforts.
---
Management committee
The RCC co-ordinators, Mr Nihmei Salesa (SPREP), Dr Geoff Gooley (CSIRO), Dr John Marra (NOAA), Mr Herve Damlamian (SPC), Mr Allan Rarai (Vice-Chair PICS Panel, Vanuatu Meteorology and Geo-Hazard Department), and Mr Ben Noll (NIWA) form the management committee for the RCC. This group is responsible for the overall co-ordination of the RCC.
---
Contact Us
Email: [email protected]