Operational Data Services
National Meteorological and Hydrological Services (NMHSs) in the Pacific Islands region operate and maintain their own climate observation networks. Climate data are quality checked and stored in national climate databases. The data resources below can be used to compare with national climate datasets and to assess regional trends and patterns.
---
Traditional Knowledge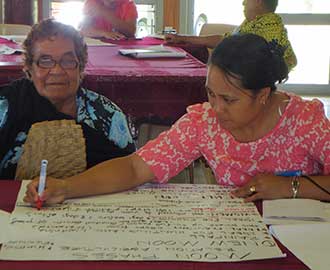 The Traditional Knowledge database provides partner countries with a central register to manage and store their climate-related traditional knowledge records. In the future the collected traditional data can be integrated with conventional seasonal forecasts.
---
Regional and Global Climate Data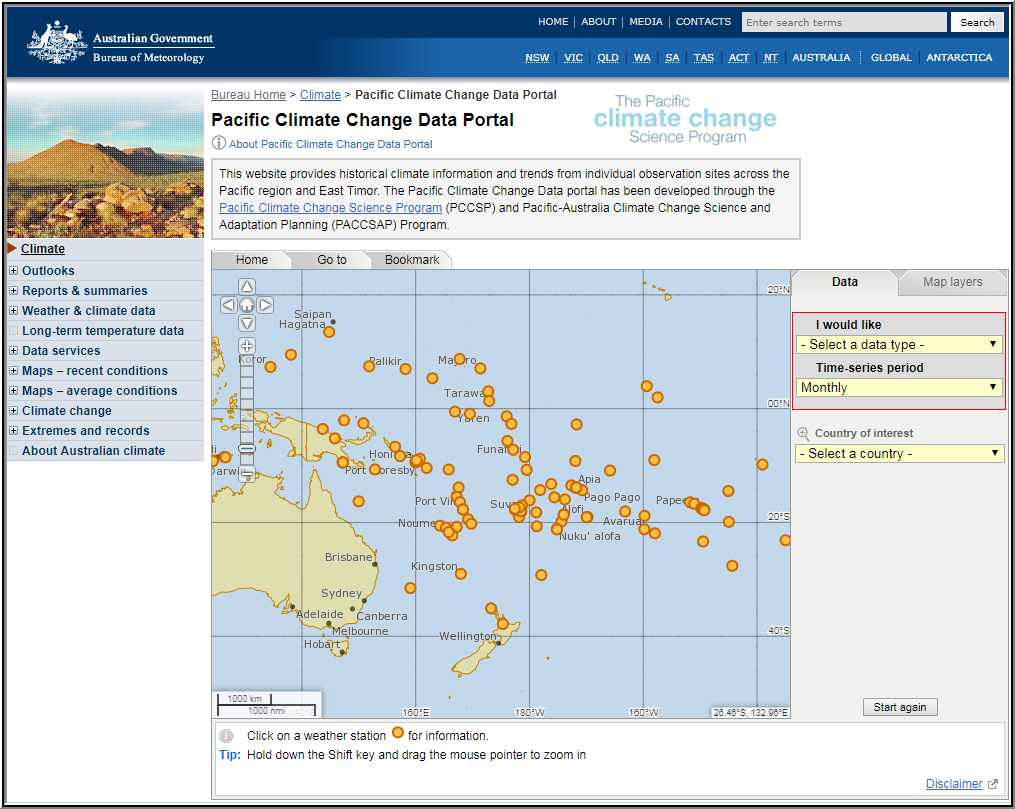 The Pacific Climate Change Data Portal provides historical climate information and trends from individual observation sites across the Pacific region and East Timor.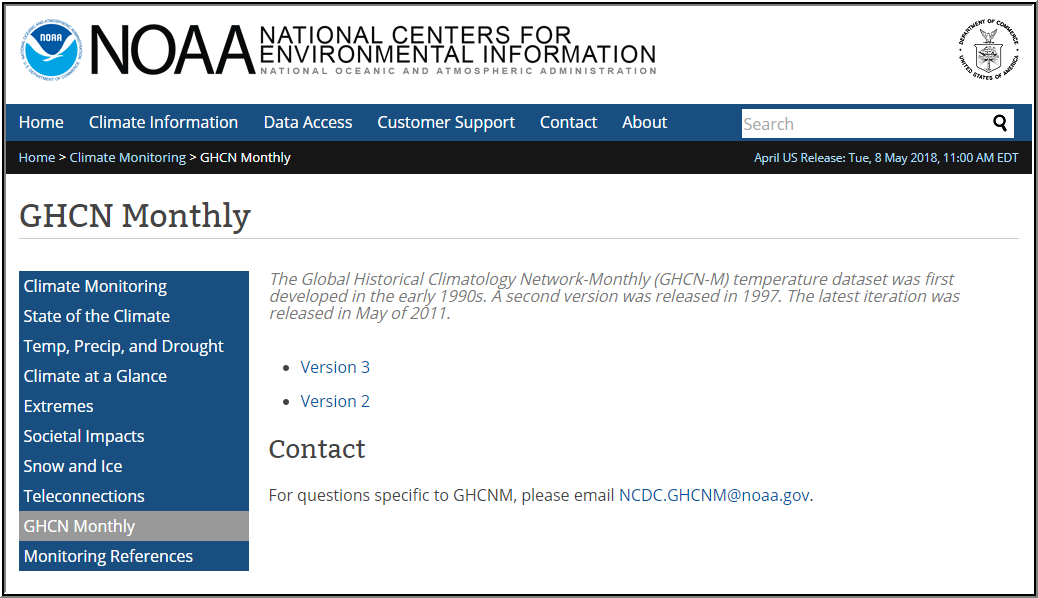 The Global Historical Climatology Network-Monthly (GHCN-M) temperature dataset was first developed in the early 1990s. A second version was released in 1997. The latest iteration was released in May of 2011.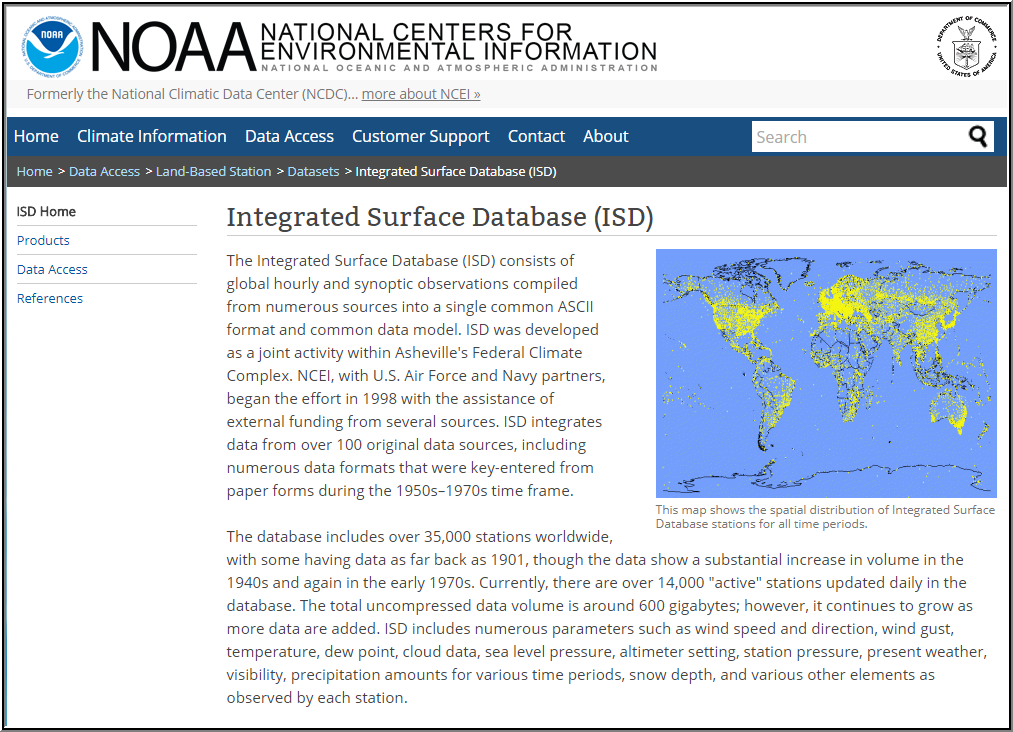 The Integrated Surface Database (ISD) consists of global hourly and synoptic observations compiled from numerous sources into a single common ASCII format and common data model.
---
Tropical Cyclone Data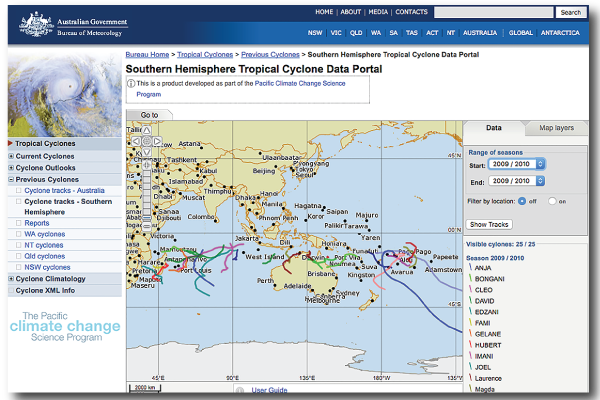 The Southern Hemisphere Tropical Cyclone Data Portal improves knowledge of past tropical cyclone activity in the Pacific Islands and Timor-Leste by plotting tracks of cyclones in the South Pacific from 1969. Meteorologists and stakeholders can use this tool to analyse the tracks of historical tropical cyclones and relate them to the impact on lives and infrastructure recorded on the ground.
---
Sea Level Data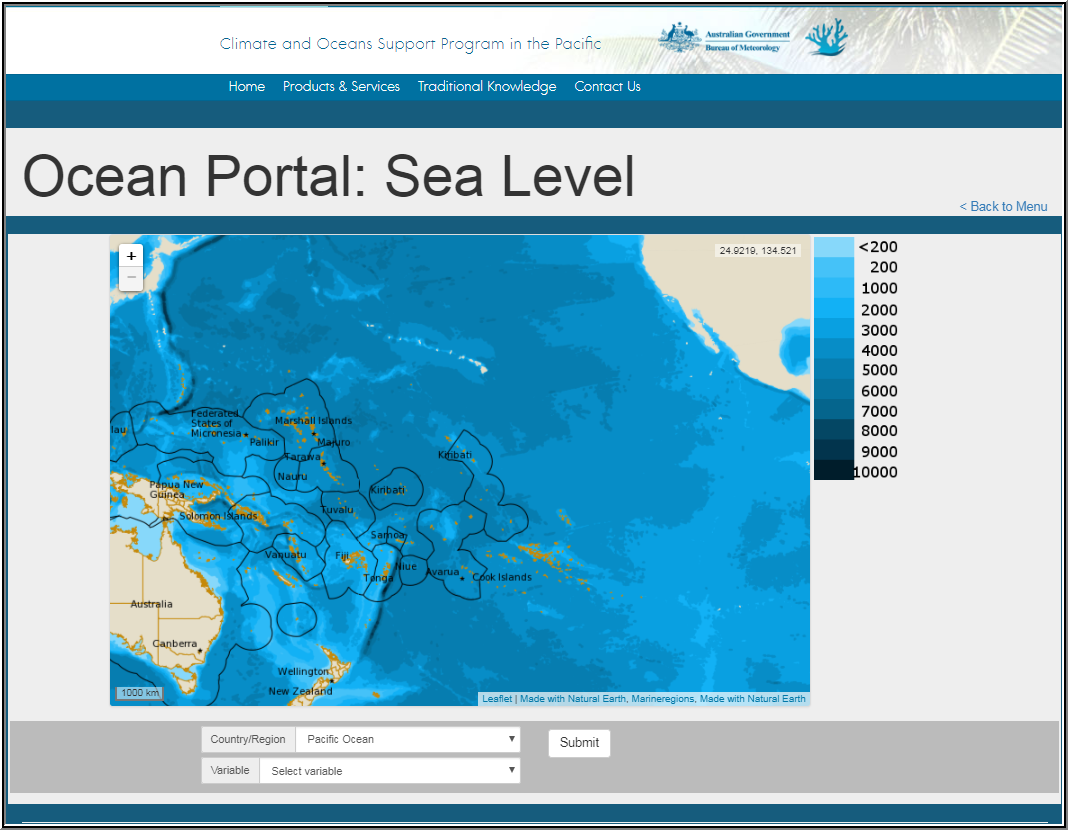 The Climate and Oceans Support Program in the Pacific (COSPPac) Ocean Portal: Sea Level page is a tool for plotting and downloading historical sea level data from tide gauges from across the Pacific Islands region and from satellite altimetry.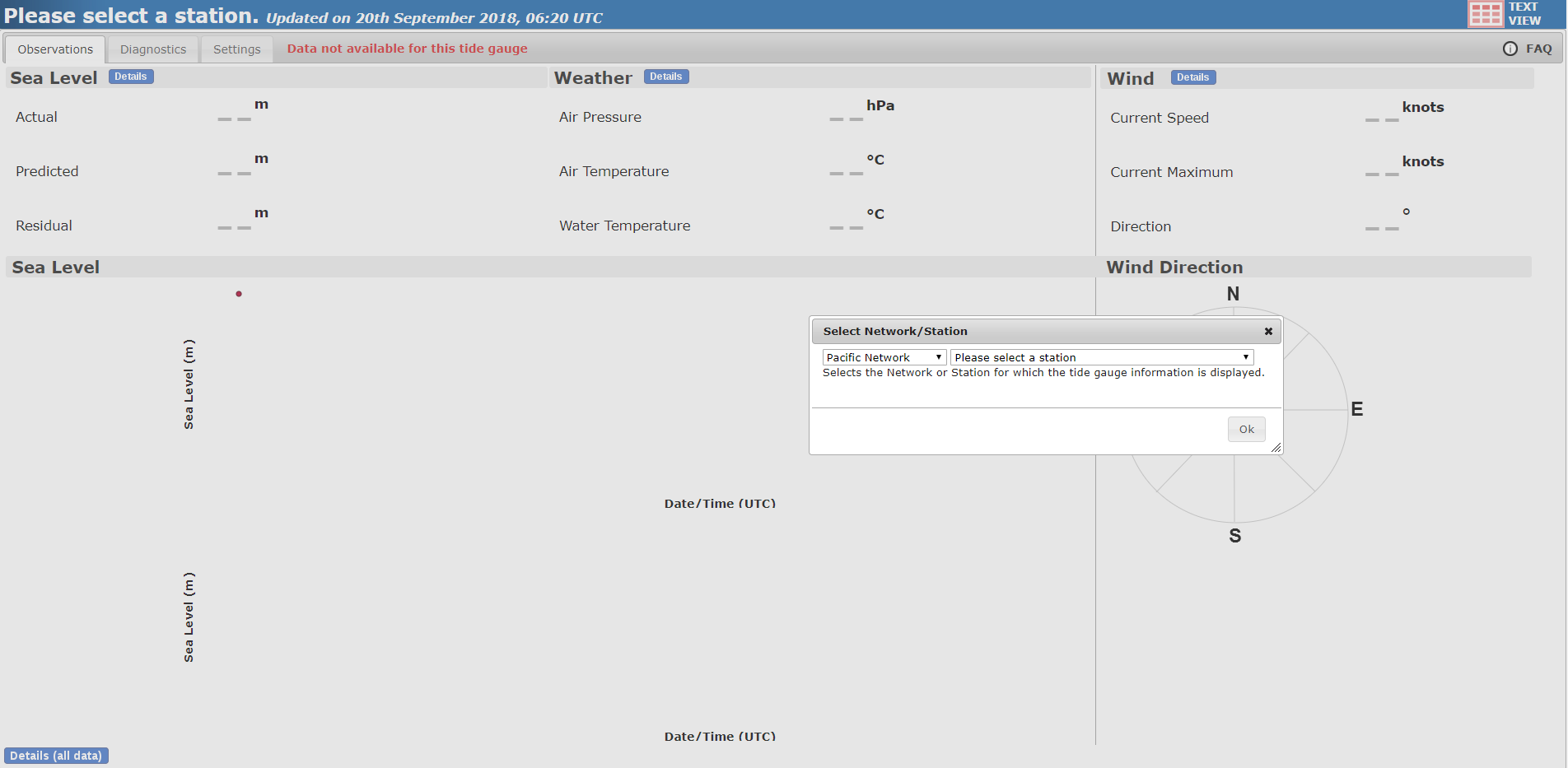 The COSPPac Real Time Data Display provides access to up-to-date sea level and wind speed data from recording sites across the Pacific region.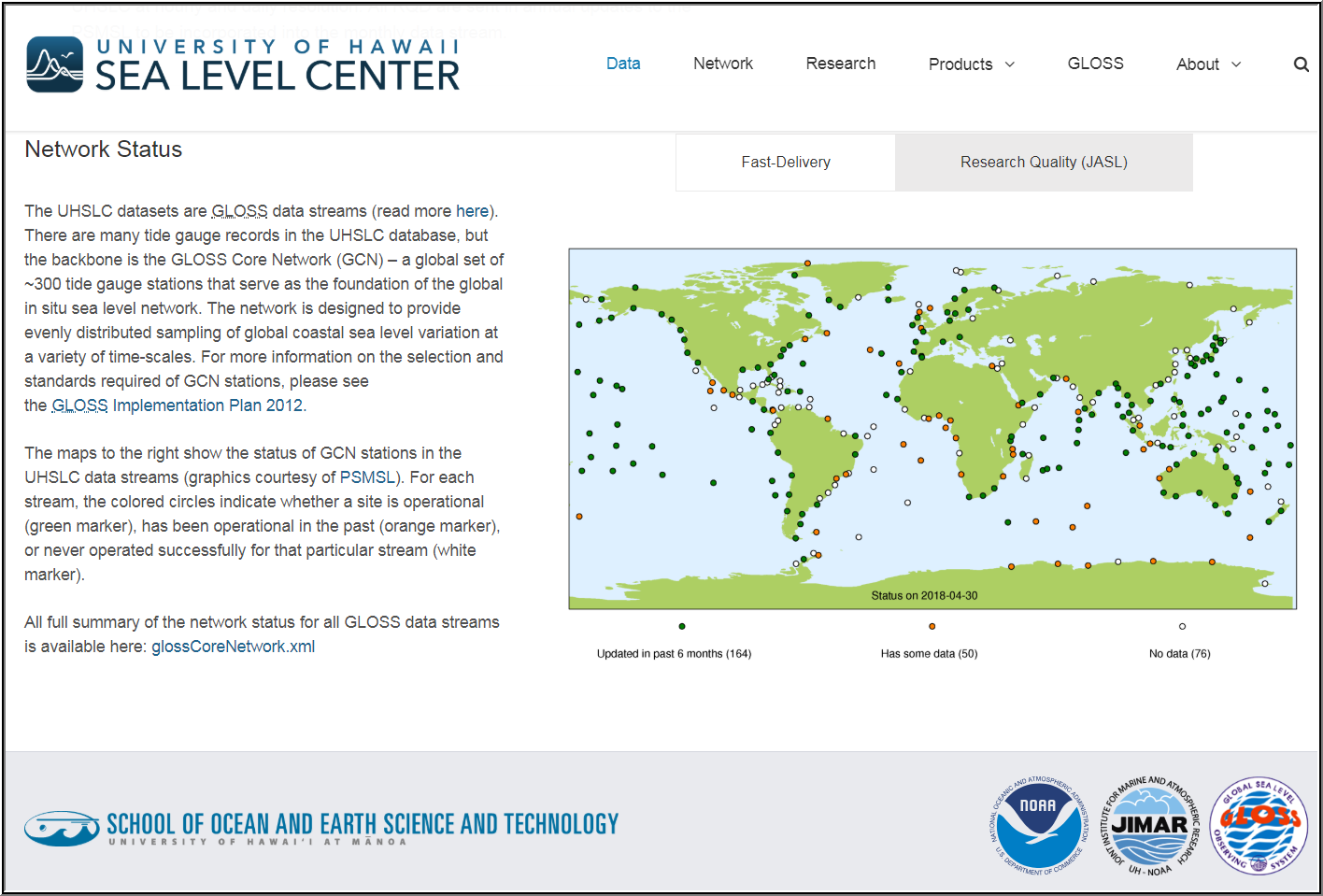 The UHSLC tide gauge data has two levels of quality-control (QC): Fast Delivery (FD) data are released within 1-2 months of data collection and receive only basic QC focused on large level shifts and obvious outliers; and Research Quality Data (RQD) receive thorough QC and are considered to be the final science-ready data set. This final QC process is time-consuming, and as a result, the RQD are released 1-2 years after data is received from the data originators.
---
Multi-Variate Data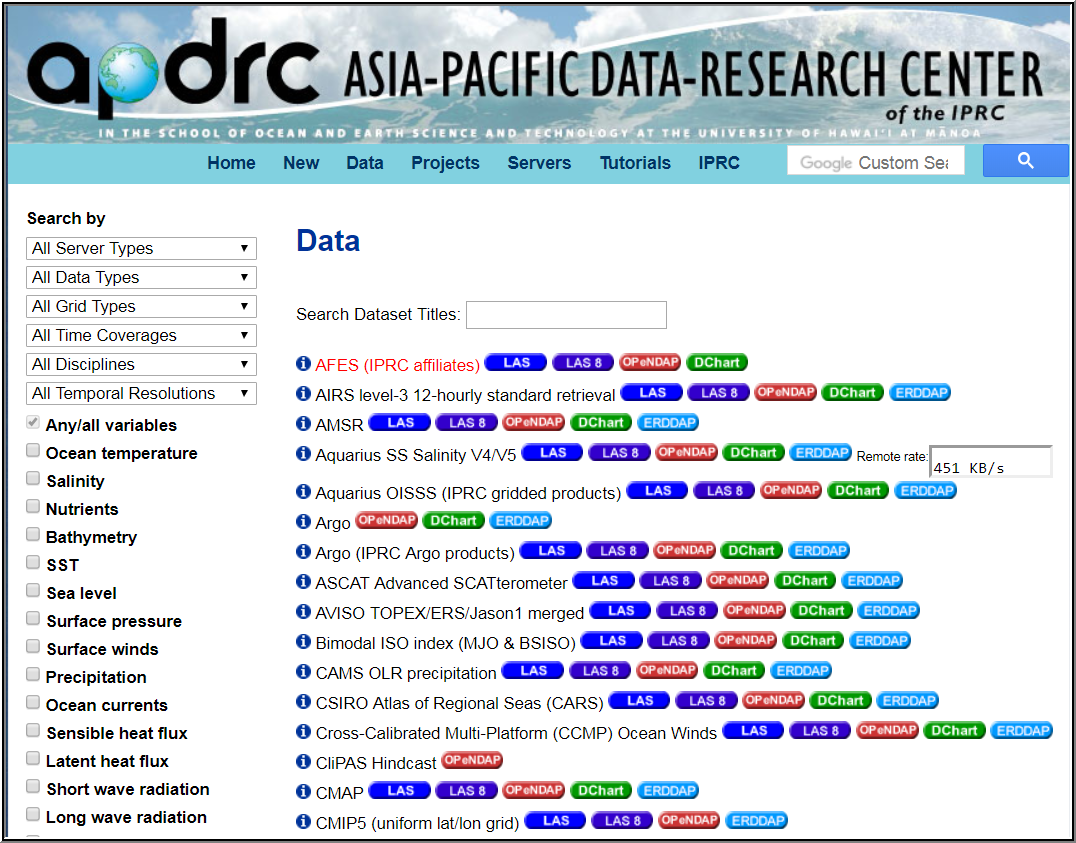 Multiple oceanic and atmospheric global datasets provided by Asia-Pacific Data Research Center, which is a part of the International Pacific Research Center at the University of Hawaiʻi at Mānoa.
---
Data Management Services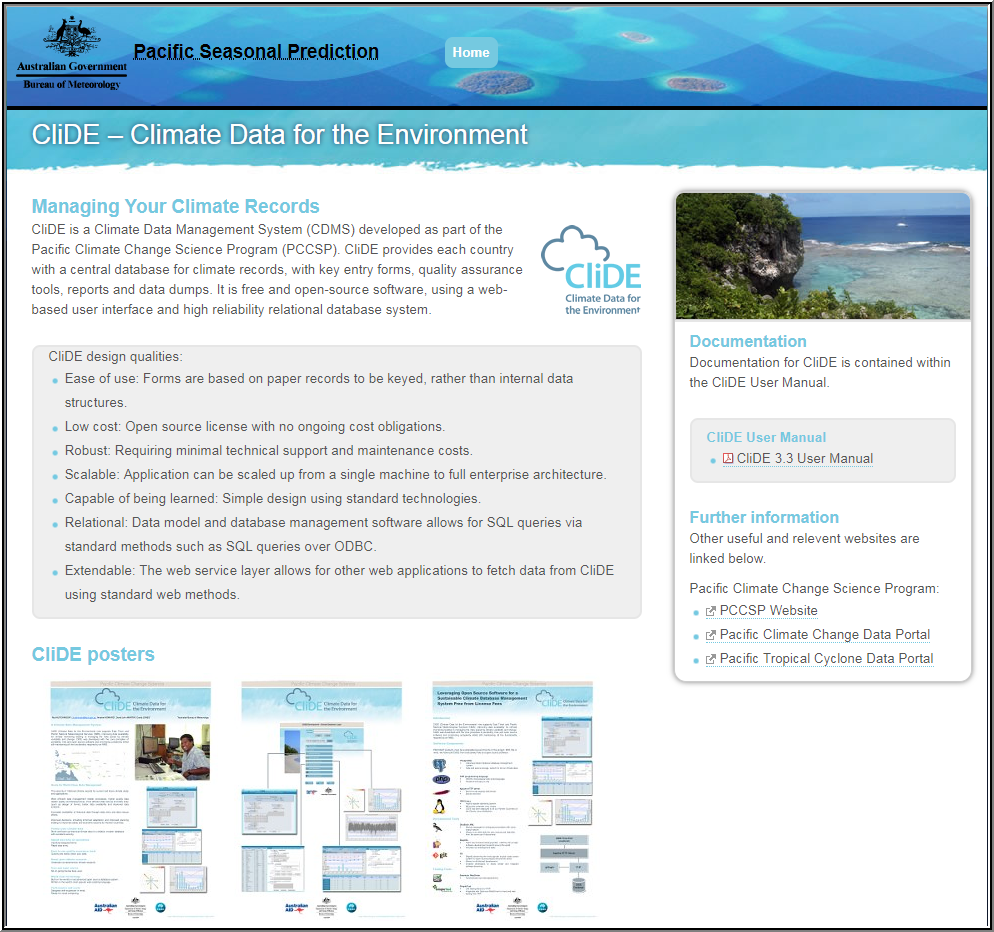 CliDE (Climate Data for the Environment) is a Climate Data Management System (CDMS) which provides Pacific Island countries with a central database for climate records, with key entry forms, quality assurance tools, reports and data dumps. It is free and open-source software, using a web-based user interface and high reliability relational database system.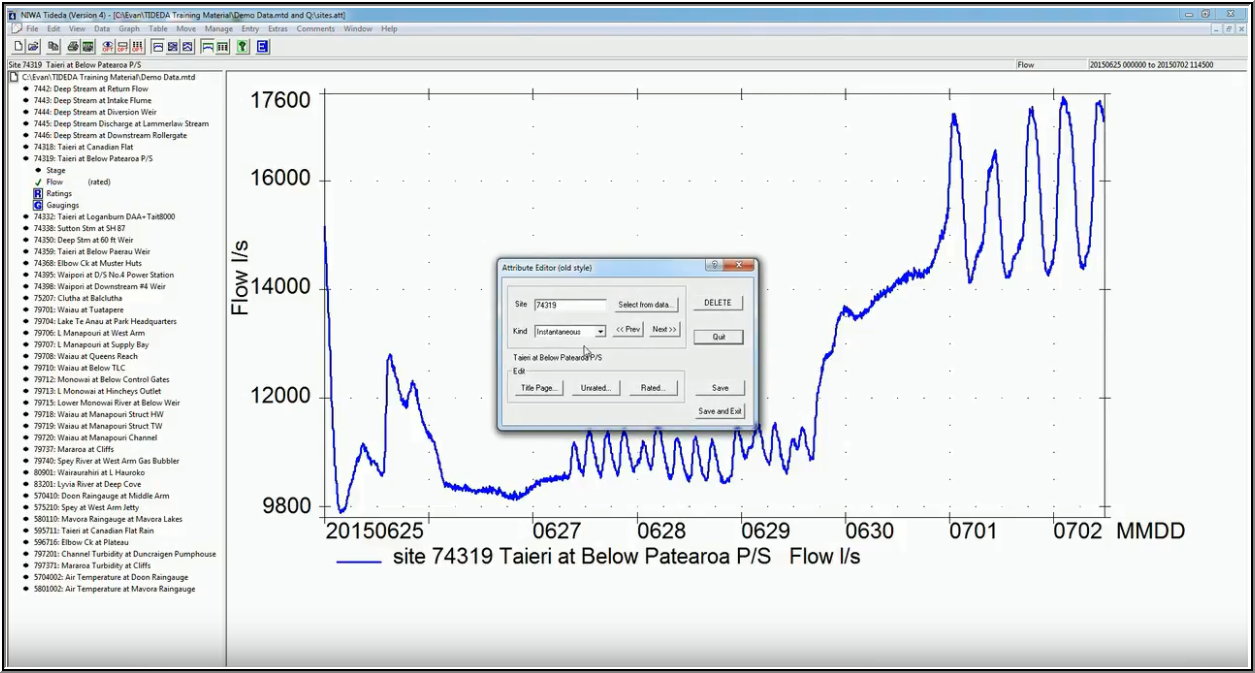 Tideda (Time Dependent Data) is a software package for making databases to store and analyse any time series data. It is particularly suitable for processing environmental and hydrological data.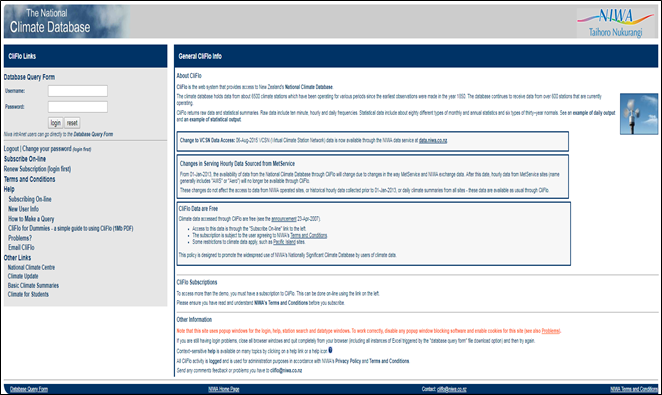 CliFlo is the web system that provides access to New Zealand's National Climate Database. The climate database holds data from about 6500 climate stations which have been operating for various periods since the earliest observations were made in the year 1850. The database continues to receive data from over 600 stations that are currently operating.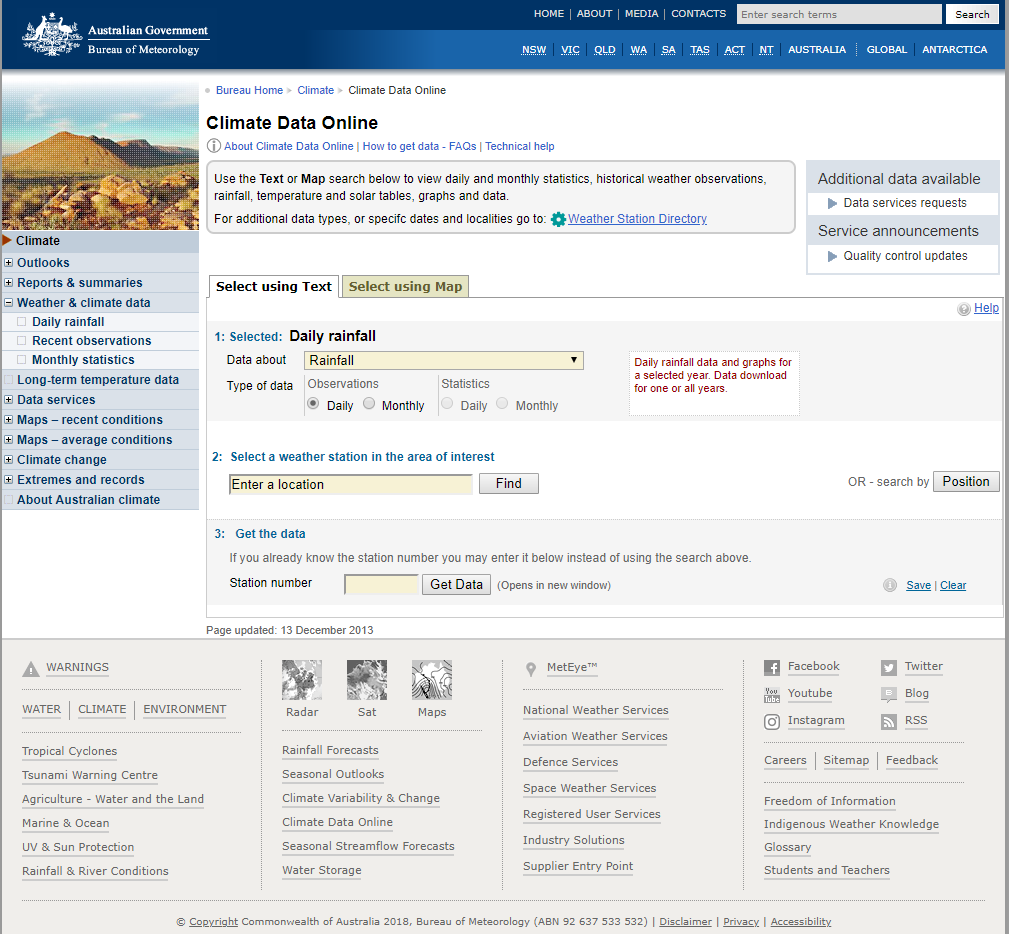 The Bureau of Meteorology is Australia's national weather, climate and water agency. Its expertise and services assist Australians in dealing with the harsh realities of their natural environment, including drought, floods, fires, storms, tsunami and tropical cyclones. Through regular forecasts, warnings, monitoring and advice spanning the Australian region and Antarctic territory, the Bureau provides one of the most fundamental and widely used services of government.
---
Node Lead: BoM