Jul 28, 2017
0 comment

sunnys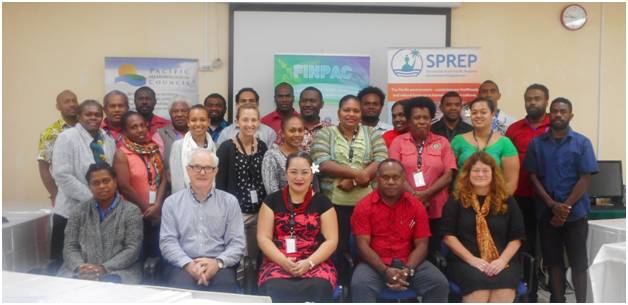 The Vanuatu Meteorological and Geo-Hazard Department (VMGD) climate team are better equipped to produce climateinformation products that meets expectations of its key sectors. This was based on a consultation with government ministries, non-government organisations, private sector, media, youth and other key partners of the VMGD.
'As the leading provider of climate information in Vanuatu, VMGD believes the provision for information needs to be reliable and useful for decision making' says Assistant Seasonal Forecaster, Ms. Moira Matou of the VMGD ClimateDivision.
Inviting the stakeholders to provide feedback was considered an important agenda for the department to further expand its services to the sectors and communities. This initiative was timely given the Climate Unit was also drafting its Communication Strategy for Climate Services which caters for the growing need for climate information tailored to suit sector planning and decision making.
The workshop was co-hosted by the Vanuatu Meteorological Geo-Hazard Department and the Secretariat of the Pacific Regional Environment Programme (SPREP) funded by the Australian government through the Climate and Oceans Support Programme for the Pacific (COSPPac) Project.