Aug 12, 2017
0 comment

sunnys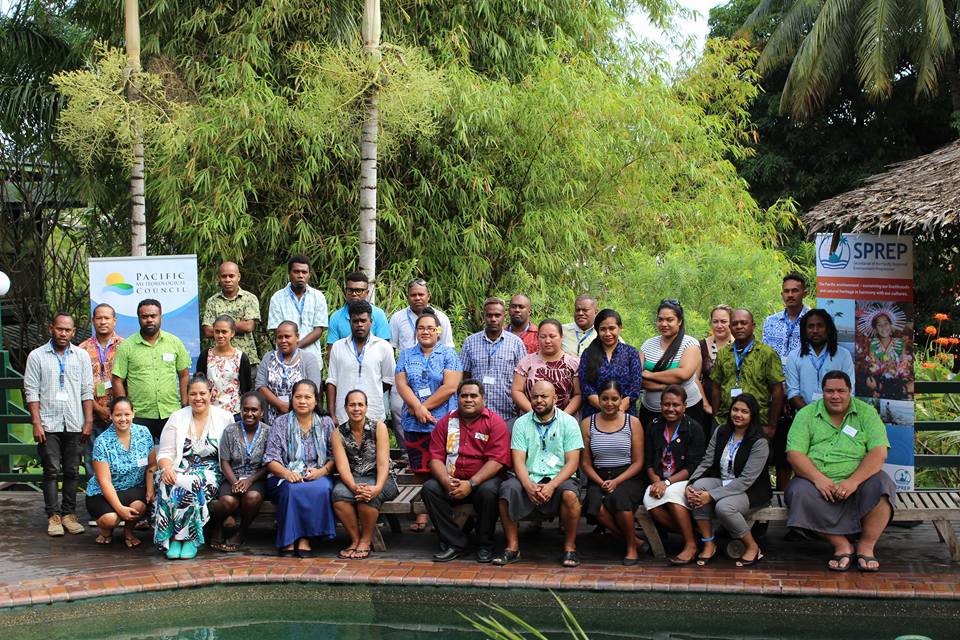 Pacific journalists are in Honiara this week for a Pacific Islands Media and Meteorological Services Training in preparation for two important regional climate and weather meetings next week.
Training began on August 9 for more than 20 journalists from around the region. They will also cover the Fourth Pacific Meteorological Council on August 14-17 and the Second Pacific Ministerial Meeting on Meteorology on August 18, in Honiara.
Sunny Seuseu, a Climate Prediction Services Coordinator for SPREP said meteorological services across the region are realizing the important role the media plays in disseminating information on a timely manner so that it reaches everyone in communities.
"Meteorologists and climatologists are technical people trained in technical areas and not all of us are good in communicating effectively. Which why I believe there is space for the media to assist in communicating that early warning message in the right form that the communities are able to uptake and translate that information into actions so that lives are saved."
Media representatives from across the Pacific will be made aware of the issues the meteorological services have in disseminating information, as well as finding ways that they can enhance that collaboration for the benefit of the communities.
SPREP is developing meteorological services media guideslines.
Lloyd Tahani, Acting Director of the Solomon Islands Meteorological Services said journalists will cover two upcoming high level meetings.
"Your presence here is very important because it will provide information right across the region and how it will affect the people in the Pacific."
#PacificMet #4PacIslands #SPREP #COSPPac
Source: http://matangitonga.to