Jun 13, 2019
0 comment

sunnys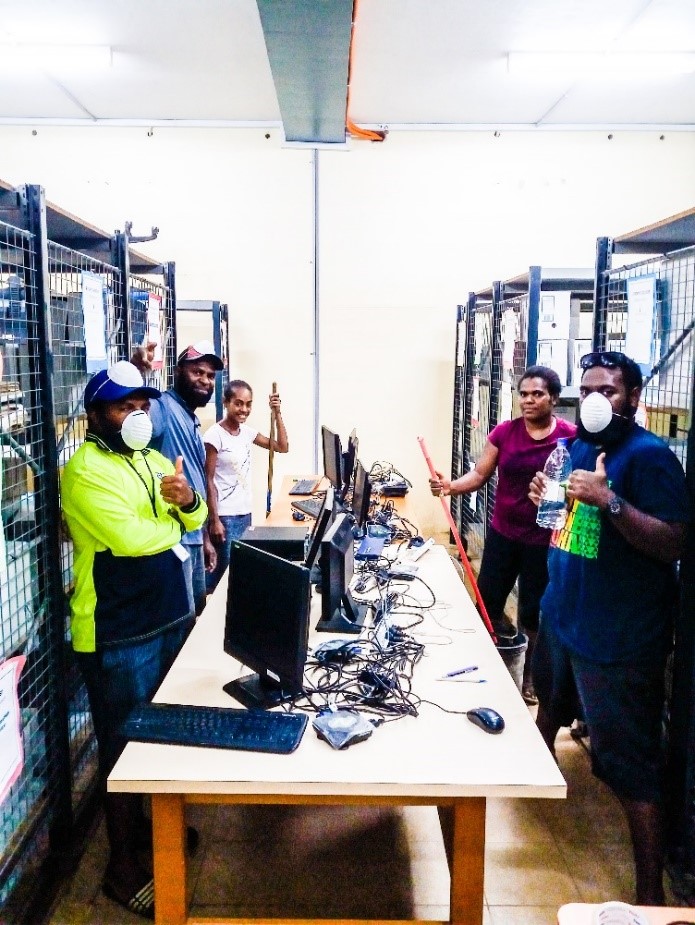 The Vanuatu Klaemet Infomesen blong Redy, Adapt mo Protekt (Van-KIRAP) project supported the Climate Division of the Vanuatu Meteorology and Geo-hazards Department carried out the rescue of thousands of historical records as well as a major cleaning up of the archive room, removing dust and brightening up the National Climate Archives.
VMGD is the custodian of Vanuatu's meteorological data that dates back to the 1950's and longest complete records in the Pacific region. 
The data rescue and data digitisation work is part of the Van-KIRAP project that pursues to rescue historical records that remains in old paper records that requires saving and converted into a digital format that climate and disaster practitioners are able to use in the development of early warning systems. Further more this data when digitised, it will help VMGD expand its knowledge of climate drivers which influence what we see outside (weather/climate) day after day.
The VMGD Climate Archive room contains all hard copies of our weather observations register books from all our synoptic stations namely:
         (a) SOLA- Banks Group,
         (b) PEKOA-Santo Island ,
         (c) SARATAMATA- Ambae Island,
         (d) LAMAP Malekula Island,
         (e) BAUERFIELD-Efate Island,
         (f) NAMBATU-Port Vila,
         (g) WHITEGRASS- Tanna Island and
         (h) ANELGHAUOHAT- Aneityum Island.
"Archiving historical data is very important to ensure future researchers, students, government agencies or any other relevant parties can have information readily available to evaluate climate variability over the decades" said Neil Livingstone Malosu, Van_KIRAP Climatologist (Data & Archive Officer).

There are 5 stages of the implementation plan for climate National Archives- Cleaning, Sorting, Clide Check, Digitize & Scan and Archive, and currently we are sorting and updating our stocktake.